'LEST WE FORGET' Capt Nilesh Soni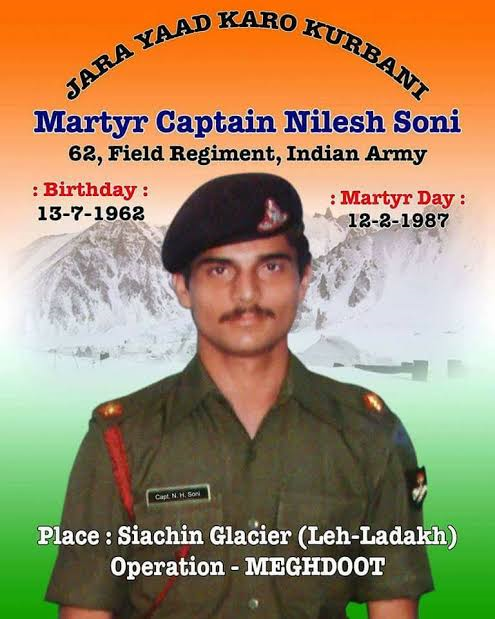 Balachadians paid homage to the brave Officer Capt Nilesh H. Soni who attained Martyrdom in Operation Meghdoot at Sia-Chin Glacier in Jammu and Kashmir on 12 Feb 1987. Capt Nilesh H Soni was born in Ahmedabad on 13 July 1962 and joined Sainik School Balachadi, Jamnagar on 27 June 1972. He joined prestigious National Defence Academy on 14 July 1980. He was Commissioned into 62 Field Regiment of Artillery on 09 June 1984 from Indian Military Academy Dehradun.
On this day Col S Mehta, Principal Sainik School Balachadi along with Officers, staff and cadets laid wreath on the Shourya Stambh, the war memorial of martyrs.